I have been singing and playing the piano since I was seven. All through middle and high school, I participated in every vocal ensemble available to me and became very involved in musical theatre as well. The experience of being cast as Anna in my high school's production of The King and I set me on the path toward my life's calling and passion. Then in college, I began to pursue operatic studies, with lead roles in productions of The Mikado and Suor Angelica. After college and a brief stint in corporate America, I became a full-time musician and teacher. One of my specialties is developing character through song, and preparing for the audition process. I teach vocal repertoire from classical to theatre and pop, in five languages: English, Italian, Spanish, French, and German.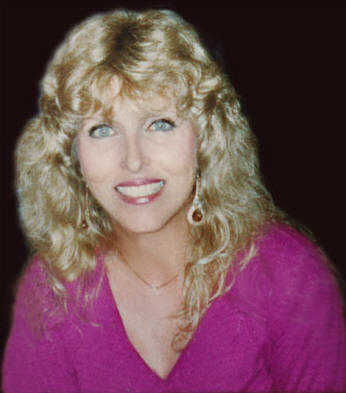 Past and Present Professional Affiliations:
Actors' Equity Association, the union for professional theatre

American Guild of Variety Artists, the union for hotel and cruise ship performers

Theatre League of South Florida

Miami Dade College

University of Miami

National Association of Teachers of Singing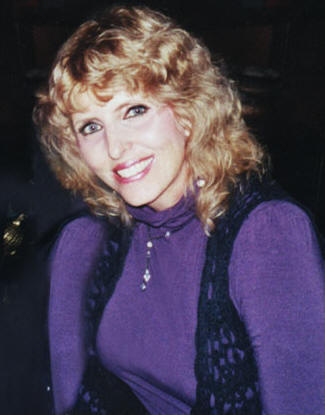 Selected Professional Performing Experience:
Lead player in classic Broadway musicals, including The King and I, Camelot, Carousel, Oklahoma!, and My Fair Lady
Lead player in National Equity Touring Productions of On a Clear Day You Can See Forever, with Shirley Jones, and Bittersweet, with Roberta Peters
Lead Player in the Southeastern debut of the original musical Merry-Go-Round with creators and performers from around the country
Co-writer, co-producer, and lead singer of an inspirational album, Planetary Person, touring the U.S. and Canada, performing at churches, retreat centers, and other spiritual venues
Participant, as artist/teacher, in a Citizen Diplomacy Tour to what was the Soviet Union, before perestroika, performing as a soloist in Russian
Lead Performer and artistic director of concerts, which included excerpts from Les Misérables and Miss Saigon
Hotel, corporate event, and cruise ship performer
Soloist in Gala Opening Concert of Gusman Concert Hall at the University of Miami, with orchestra and chorus, debuting an original work
Soloist with the Miami Beach Symphony and Florida Philharmonic Orchestras
Title player in the opera, Daisy, based upon the life of Juliette Gordon Lowe, Founder of the Girl Scouts, sponsored by the South Florida Girl Scout Council
Soloist with the Florida Opera Guild and the Palm Beach Opera, presenting concerts and scenes from various operas, including La Bohème and The Magic Flute
Soloist in Miami-Dade College's 25th Anniversary Concert, a production of Carmina Burana, at Gusman Cultural Center, with orchestra and chorus
Vocal workshop, entitled Spinning the Silver Thread, given for a jazz vocal class at the University of Miami, the Music and Drama Department at Miami-Dade College, and a class at the Institute of Transpersonal Psychology in Palo Alto, Ca. This workshop has also been presented at various retreat centers around the USA and Canada.
Guest of a television program, Center Stage, on WLRN-TV Miami, regarding voice performance
Accompanist for Jon Secada Vocal Workshop; Music, Theatre, and Dance Department; Miami Dade College, Kendall Campus

Professional Profiles of Selected Students:
Two former students appeared on Broadway with Gilda Radner.
Two former students graduated from the Berklee School of Music in Boston, Ma., and are currently working in the music industry.
A former student, pursuing a country music career, is working with a major Nashville producer.
A former student is performing regularly with a big band.
A former student, with her band, opened for the Duke Ellington Orchestra; she was also a regular substitute for the singer, Albita, at a Lincoln Road supper club, before moving to Los Angeles to pursue a recording career.
A former student, with his New York based Latin jazz band, performs internationally, and records under Universal Records distribution.
A former student is a New York based television host and author.
A former student is a composer for Charlie DeChant, sax player with the rock duo, Hall and Oates.
Several current students regularly perform with pop bands, do professional theatre, and are involved in recording projects, one of whom records with Gloria Estefan.